Campervan Parking
Holidays at the Horse Farm!
Would you like to experience a relaxing camping holiday on a small horse farm?
More and more people are enjoying the advantages of flexible travel in their own mobile home. Often, at the end of the day, the question of a suitable parking space always arises: Not everyone prefers a large campsite, but parking at the side of the road is not that easy and is forbidden in many places. Special motorhome parking spaces offer a solution – but finding them is not always easy.
As our customer, you and your wishes and needs are our priority. Our small horse farm with mobile home parking spaces is not only our job, but also our passion. We would be delighted to count you among our satisfied customers..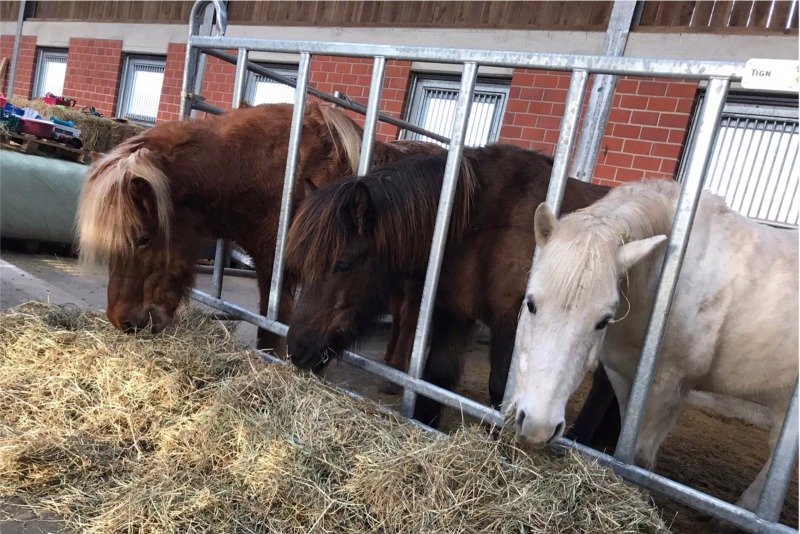 Camper Van / RV Parking Spaces
We took over this horse farm in July 2020 and offer you a small, quiet mobile home or camper parking space for holidaying on the horse farm.
Our motorhome parking space is in a convenient location near Telgte so that motorhome drivers can relax and discover the beautiful stretch of land known as Münsterland. Our holiday farm is right in the middle. It is the ideal starting point for exploring Telgte and Münster with short journeys or day trips.
Surrounded by horses, colorful fields and small villages, you will enjoy your vacation days. If you bring a horse, we are happy to help in the stable. In addition, the animals can be experienced in many different ways. Riding, petting the animals or helping out on the farm.
The equestrian center is fully leased on the farm. For accommodation options for horses, please contact our tenant Nicole Eder, mobile: 0171-49 30 401 Email: nicolewulf75@yahoo.de. Further information can be found on her website www.nicoleeder.de. A mobile home parking space for horseback riding guests is always available without prior notice. The parking space is offered privately for 3 parking spaces.
Holidaying without a horse!
If you want to relax on a small horse farm, you've come to the right place. We offer RV parking spaces in our yard and you don't need a horse!
Quiet location away from the noise of the road
Toilets in the stables
Water and electricity
Disposal of on-board toilets and gray water tanks
Bread service on Saturdays and by arrangement
Grill service meat and sausages directly from surrounding farms
Beach chairs
Wireless internet access
Cycling maps and information